FULL TIME : MALAYSIA (0 : 0) PHILIPPINES

Dooley earns scoreless draw versus Malaysia in debut
as
Philippines
coach
New Philippine national men's football team head coach (Thomas Dooley) saw his side give him a scoreless draw in his debut, 0-0, against Malaysia in a friendly on Saturday, at the MPS Stadium in Selayang, Malaysia.
The Philippines had only ever beaten Malaysia on the pitch once, when the now-legendary 1991 Southeast Asian Games team inflicted a shocking 1-0 loss on Harimau Malaya. Since that time, the Azkals have drawn them twice, both in 2012, and lost numerous times in-between.
However, this felt like a new team. The Starting XI that took to the pitch was Thomas Dooley's Azkals. Staples Phil Younghusband, Jeffrey Christiaens, Misagh Bahadoran, Rob Gier, Juani Guirado, and Chris Greatwich were there, but new faces peppered the lineup, with Patrick Deyto as goal keeper, plus the returning Mark Hartmann and other newbies, Ruben Doctora Jr., Simone Rota, and Martin Steuble.
It was 0-0 when the referee finally whistled.
Thomas Dooley's Philippines coach next play versus Azerbaijan in Dubai on Wednesday.
Both OKS and Thomas Dooley will take charge of the respective teams for the first time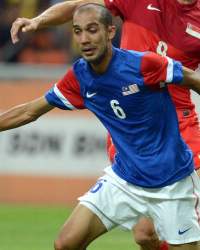 vs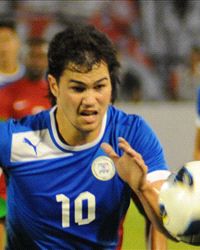 In the possible absence of the incumbent captain, Aidil Zafuan, Amiridzwan Taj will have to hold the ship steady in defence. The ATM centre back is an uncompromising defender who puts his body on the line for the good of the team. His reading of the game has improved tremendously over the years and that part of his game will be put to the full test by Phil Younghusband. The former Chelsea youth player will not be able to exert his physical prowess seeing that Taj is of the same height as him. However, Younghusband has a knack of finding space between defences and that is where Taj's improvement will be crucial.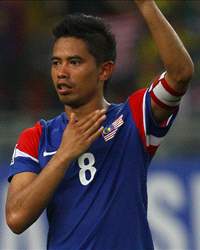 vs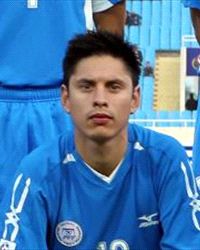 The rejuvenated Safiq may have lost him captain's armband but maybe that will release the shackle and the national team can reap benefits out of it. The JDT midfielder is still the one to be called upon to provide the creativity from the centre of the pitch and he does have an eye for the final passes. He will go up against another British born Philippines player in Christopher Greatwich. The experienced Azkal midfielder will have his work cut out for him in trying to mark Safiq.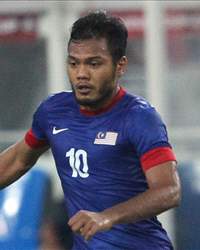 vs
The Johor Darul Ta'zim (JDT) striker is likely to start and that means he'll probably face-off against the stand-in captain of the Azkals, in Rob Gier. Gier has played in the lower leagues of British football and we all know how agricultural those matches can be. Hence, Safee can expect some roughhouse treatment within the confines of the rules. The rusty Safee, who has not even accumulated 90 minutes of game time for JDT, might struggle against the more physical Gier.